All SuperNatural HotSauces
BBQ & Chilli Sauces - hot and extra-hot
There is a point where pleasure and pain intersect. Once the line is crossed, once Mo's hot sauce touches your lips, there is no...
CHF 12.00
Marie Sharp's exotic Sauce is the finest product of its kind. This rich blend of fresh fruit and aromatic spices is the perfect...
CHF 12.00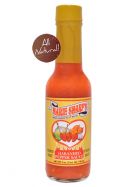 Originally created for mexican market. For advanced chili-fan. Let's do the Gaucho Barbecue.
CHF 8.00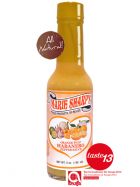 Marie uses yellow Habanero peppers, orange pulp, fresh vegetables, and spices. The citrus enhances the Habanero flavor in a special...
CHF 9.00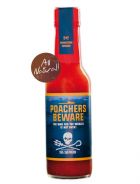 With the purchase of each bottle of this special Sea Shepherd supporter edition you support and donate € 5,00 to the actual campaign...
CHF 14.00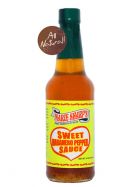 Marie Sharp's Sweet Habanero Pepper Sauce is made from fresh habanero peppers and condiments, which accounts for this unique blend....
CHF 12.00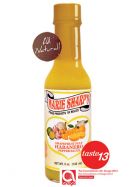 Identical to the Orange Pulp only with grapefruit pulp instead (add some bitterness to the habaneros)
CHF 9.00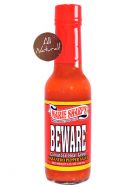 The ultimate creation of Marie's and the most ultimate Habanero pepper sauce ever. Certainly not as painful as some but what a flavor...
CHF 10.00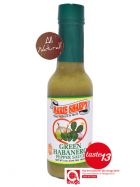 A one of a kind sauce made from the Prickly Pear cactus sometimes called "Nopal" and is a high fiber sauce. A very popular and unique...
CHF 9.00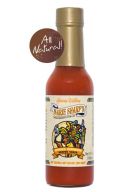 A special edition, Mayan recipe! Smoked Habanero
CHF 12.00