All SuperNatural HotSauces
Producteur
Actions

CHF 12.00
CHF 10.00
Steak sauces
Des sauces fumées, onctueuses qui se marient idéalement à toutes vos grillades. Voilà ce qu'on appelle des vraies BBQ sauces!
Slightly hot and definitely the best ketchup on earth!
CHF 10.00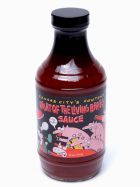 Kansas City's legendary Cowtown BBQ! A Kansas City favorite for over 10 years! Cowtown BBQ Sauce is one of the most highly decorated...
CHF 12.00
CHF 10.00
Actions

CHF 12.00
CHF 10.00

CHF 9.00
CHF 7.00