All SuperNatural HotSauces
Producteur
Actions

CHF 9.00
CHF 4.00
hot
Les USA avec Pain is Good: recettes ancestrales et confidentielles de Kansas City. Chaque sauce porte le fameux Batch #. 100% naturelles! Sans additifs ni conservateurs! Que des piments : Jalapeno, Habanero, Harissa, Wasabi, Cayenne, des tomates et des épices!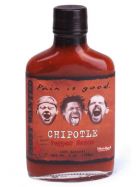 La saveur des piments Chipotle et le savoir faire de Original Juan
CHF 10.00
CHF 5.00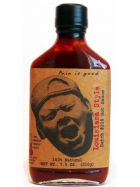 Beaucoup de douleurs et beaucoup de fumée, voici la promesse de cette sauce très piquante. La Louisiana Style est une sauce de première...
CHF 12.00
CHF 6.00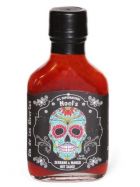 The name Serrano is a reference to the Sierra mountain in Puebla and Hidalgo in Mexico where they are found. Noel's love for the...
CHF 9.00
CHF 4.00
Actions

CHF 18.00
CHF 15.00
CHF 10.00
CHF 5.00

CHF 10.00
CHF 5.00